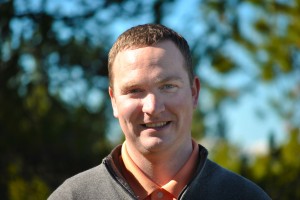 Dustin has been an integral part of our JMR family for the past eight years. As well as being our Head Golf Pro, Dustin oversees all operations at the Clubhouse. Dustin is a Class A PGA member and has won numerous awards from the Rocky Mountain PGA section, including the Horton Smith Award and Merchandiser of the Year for a Public Facility. He has 22 years of experience in the golf industry and enjoys sharing his love for the game of golf with others. Dustin is excited to offer private lessons as well as a great lineup of clinics. To schedule your private instruction, please email dustinames@jugmountainranch.com.
LESSON RATES
All lessons include range balls and equipment (if needed)
Private Lessons
Adult Lessons (Ages 18+) – $50 per half hour
Adult Lessons (Ages 18+) | Series of 5 – $225.00
Junior Lessons (Ages 5-17) – $30 per half hour
Junior Lessons (Ages 5-17) | Series of 4 – $125.00
Private Playing Lessons – $125 for 9 holes + green fees
Group Lessons (1 hour each)
2 People – $45 per person
3 People – $35 per person
4 People – $25 per person
5 or more People – $20 per person
Junior Golf Clinics 2019

Beginner Golf Clinics
$50 per child (limit 12 per session) – ages 6-12
Session 1: June 12-14 (Wed – Fri), 11am – Noon
Session 2: July 17-19 (Wed – Fri), 11am – Noon

Intermediate Golf Clinics
$50 per child (limit 6 per session) *Must have previous golf lesson experience
Day 1 – Putting
Day 2 – Full Swing
Day 3 – Chipping & Putting
Session 1: June 12-14, 1pm – 2pm
Session 2: July 17-19, 1pm – 2pm
Junior League Play
Summer Teen League
Register for all 6 weeks = $125 | Pay Weekly = $25/week
Thursdays: 8:30am – 10:30am | June 20, 27 | July 11, 18 | August 1, 8
Summer Teen League is designed for intermediate and advanced players, ages 12-18 who are interested in more competitive play. This program will help prepare players for high school golf or tournament play. Each session players will be paired with a partner to compete in different 2-person team formats, i.e. scramble, modified scramble, best ball and match play. Matches will be based on age, experience and skill level. An emphasis will be placed on rules of golf, etiquette, pace of play and scoring.
How can we say our

GOLF

course is just possibly the best golf course in the world? Because this is how golf should be. And the

EXPERTS AGREE

. Experience Jug Mountain Ranch for yourself.