Clinics & Lessons

Jug Mountain Ranch is proud to partner with Singletrack Sessions in McCall, Idaho to bring you specialized clinics, camps and lessons. Singletrack Sessions is a full service mountain bike school that aims to enhance your riding experience by emphasizing the most basic fundamentals of riding a bicycle. Whether you're a seasoned racer or a first time mountain biker we can help increase your confidence and make you a more independent rider.
To schedule a lesson or participate in a clinic, please call Joe at Singletrack Sessions at (269) 760-0756.
schedule
We offer group camps on a regular basis at Jug Mountain Ranch throughout our riding season.  These camps range from kids camps to large corporate retreat camps, as well as just groups of friends that want to have a great weekend of riding with each other while improving their riding abilities.  The group camps range in numbers from 8-12 people, and considerations can be made if numbers vary.  The group camps focus on the core riding skills, and try to break bad habits while improving technique and riding position.
We are stoked to be offering women's specific clinics with women instructors.  There is something to be said for learning with a group of your peers, with no added pressure from the opposite sex. We have found that the women's riding clinics create an awesome learning environment, and a much more fun and relaxed experience for most women. The women's clinics are designed for women of all riding abilities and we give you the skills and techniques to ride with everyone!
Do you live in an area with great riding? Do you have a small group of friends, family, coworkers, riding buddies, homies, or just acquaintances with a passion for riding and improving? Then let us come to you! We can load up and head your direction for a customizable riding clinic for you and your amigos. Group clinics can vary in program outline and format, depending on the group at hand. We can take a very basic, core skills approach, or we can step it up and learn some more advanced skills if the group is already up to speed on the basics.
A solo clinic suits some peoples needs better than others. Like the group clinics, we can come to you or put on this clinic at the Ranch.  A one on one clinic lets the instructor provide uninterrupted attention to the rider and focus on what that one rider needs to improve on. Some riders are used to working with a coach one on one and we are just trying to make them feel as comfortable as possible. The individual clinics can offer a greater range of learning for the rider. We can usually cover more learning content with one person than with a group, and that means more time to ride, practice, re-practice, and make perfect!
MEET YOUR INSTRUCTORS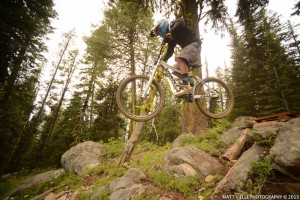 As the owner of Singletrack Sessions, Joe is also the lead instructor on the team. Once Joe moved to the mountains he found his love of biking, and lift service! Since then he has made a career out of working with bikes and people, ensuring that each person he comes into contact with has the best day on the trails as possible. Living in McCall for many years Joe has a great knowledge of the local trails and has a passion for all types of recreation in the area.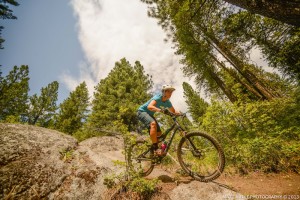 Heather has had a passion for biking since she was young. She has focused on racing in the past, and still races today. She likes to keep the field on their toes by switching up her race schedule. In the recent years she has placed in the top spots in the national 24 hour circuit. Of course she was hammering a singe-speed! Enduro racing has become a recent new addiction for Heather as well.
Heather also has a great deal of teaching experience when it comes to bike instruction.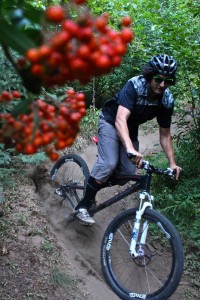 Born and bred in the mountains, Roland has spent his life throwing down on bikes and skis, or whatever else goes in the mountains. DH racing was his focus for a good part of his life, but the injuries were affecting his ability to recreate year round, so he decided to ride for himself, and not the stopwatch.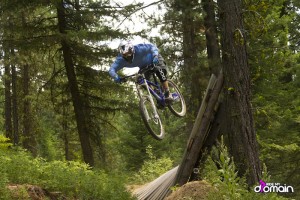 Jeremy is the big air technician of the bunch. After finding his way to Idaho about 25 years ago, he used his moto skills to make his bike riding partners jealous. Some people watch Jeremy ride and say that he is crazy, but we know that he is very calculated.
Miles of

MOUNTAIN BIKING

trails to explore year round.

SINGLE

track trails

exhilarate in summer and fall while

FAT BIKES

rule on our groomed trails

in winter and spring. Dogs welcome!

SHUTTLE SERVICE
Catch a ride to the top and save your energy for the amazing single track and freeride trails! Please call (208) 634-5072 to make a reservation.