Instruction & Clinics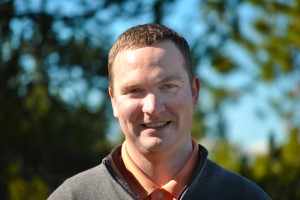 Dustin is a Class A PGA member and his wealth of experience can benefit all  players, from beginners to seasoned experts. This will be Dustin's 6th season as part of the JMR family. A huge congratulations to him on winning the prestigious Horton Smith Award for the second time. He helps his students reach their goals by teaching golf in a simple, and effective manner giving the golfer the tools necessary to improve their game and have more fun on the course. Dustin is excited to offer private lessons as well as a great lineup of clinics. To schedule your private instruction, please email dustinames@jugmountainranch.com.
LESSON RATES
All lessons include range balls and equipment (if needed)
Private Lessons
Adult Lessons (Ages 18+) – $40 per half hour
Adult Lessons (Ages 18+) | Series of 5 – $175.00
Junior Lessons (Ages 5-17) – $30 per half hour
Junior Lessons (Ages 5-17) | Series of 4 – $125.00
Private Playing Lessons – $100 for 9 holes
Group Lessons (1 hour each)
2 People – $35 per person
3 People – $25 per person
4 People – $20 per person
5 or more People – $15 per person
Junior Golf Clinics 2017

Beginner Golf Clinics
$50 per child (limit 12 per session) – ages 6-12
Session 1: June 12-14, 11am – 12pm
Session 2: July 17-19, 11am – 12pm
Session 3: August 9-11, Noon – 1pm

Intermediate Golf Clinics
$65 per child (limit 6 per session) *Must have completed beginner clinic
Day 1 – Putting + Chipping
Day 2 – Full Swing
Day 3 – Course Play
Session 1: June 12-14, 9am – 10:30am
Session 2: July 17-19, 9am – 10:30am

Advanced Junior Golf
$150 for 8 weeks or $25 per week (limit 6 per session)
This clinic series is for golfers who have taken two or more junior clinics from Dustin in the past. Focus will be playing the course to learn proper etiquette, pace of play and to become prepared to play with fellow junior golfers.
Thursdays: 9am – 10:30am
June 5, 22, 29
July 6, 13, 20
August 3, 10
Junior Bike and Golf Clinics
Singletrack Sessions is a full service mountain bike school based at JMR. They offer the perfect instruction for kids to ensure they are safe and skilled on the trails. Singletrack also offers private and group bike lessons. Call Joe or Heather at 269.760.0756.
$125 per session
9:30am – 10:45am: Bike Instruction
10:45am – 11:15am: Snack
11:15am – 12:30pm: Golf Instruction
Session 1: July 12 – 14, 2017
Session 2: August 7 – 9, 2017
How can we say our

GOLF

course is just possibly the best golf course in the world? Because this is how golf should be. And the

EXPERTS AGREE

. Experience Jug Mountain Ranch for yourself.